EDITORIAL BOARD MEMBERS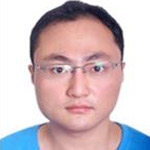 Jifeng Deng
Lecturer
College of Forestry
Shenyang Agricultural University
China
BIOGRAPHY:
Dr. Jifeng Deng received his B.S. and M.S. degrees, in 2008 and 2011 respectively, from the College of Forestry, Northeast Forestry University, China. He obtained the Ph.D. degree from the College of Soil and Water Conservation, Beijing Forestry University, China in 2015. From 2009 to 2010, He studied in College of Agriculture and Natural Resources, National Chung Hsing University in Taiwan, China, focusing on sustainable agriculture and conservation agriculture, etc. From 2013 to 2015, as a Joint PhD student, He studied in University of Manitoba: Winnipeg, MB, Canada, mainly focusing on various cutting-edge research topics including tillage erosion, water erosion and erosion measurements techniques, etc.
Now he is the lecturer in College of Forestry, Shenyang Agricultural University. Also as a member of International Soil Tillage Research Organization. His general research interests are in the area of soil erosion, land degradation, forest ecosystem restoration, forest hydrology and desertification control.
He published over 40 papers and as the first author or corresponding author published 20 papers, the total impact factor is about 11.
---
---
OTHER EDITORIAL BOARD MEMBER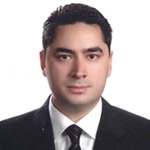 Associate Professor
Department of Environmental Engineering
Yildiz Techinal University
Turkey
Assistant professor
Iranian Fisheries Science Research Institute
Iran