EDITORIAL BOARD MEMBERS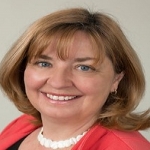 LILIAN DE JONGE
Professor Department of Nutrition and Food Studies George Mason University United States
BIOGRAPHY:
Dr. Lilian de Jonge is an Affiliate Professor at the Department of Nutrition and Food Studies. She obtained her Ph.D. degree in nutrition from the University de Montréal, in Montréal, Canada. After her Ph.D. degree, she worked as a Faculty Member and the Director of the Metabolic Chambers Laboratory at Biomedical Research Center in Baton Rouge, LA until 2010. During this time, she developed the Indirect Calorimetry Core Laboratory. As the Director of the core, she was involved in the redesign and reprogramming of the metabolic chambers which become a model for several other metabolic chambers in the USA, including the NIH/NIDDK and the University of Colorado. she has collaborated with a large number of investigators on numerous studies, both federally and privately funded, including several long-term multicenter studies such as POUNDS LOST, a 2-year intervention exploring the effect of diet composition on long-term weight loss and patient adherence, and CALERIE, a 2-year intervention studying the effects of 25% caloric restriction on markers of longevity.
Dr. Lilian de Jonge accepted a Staff Scientist position at the National Institutes of Health in Bethesda, MD where she was involved in the study of the role sleep and circadian rhythm on obesity. She published many articles, abstracts and is acting as reviewer for many journals. She is a member of Professional organizations i.e. The Obesity Society and Academy of Nutrition and Dietetics.
Dr. Lilian de Jonge's research interests include the adaptation of energy and substrate metabolism to short and long-term changes in diet composition and energy balance, the effects of specific dietary components on energy metabolism and body composition and the role of circadian rhythm on body weight and energy balance.
---
---
OTHER EDITORIAL BOARD MEMBER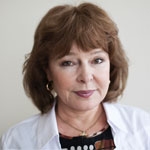 Professor
Federal Russian Medical Academy of postgraduate education (RMAPO)
Russia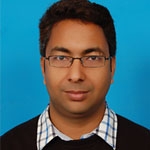 Protein Research Chair
Department of Biochemistry
King Saud University
Saudi Arabia
Professor & Research Director Case Western Reserve University The Urology Institute at  the University Hospitals Case Medical Center USA
Professor Davis School of Gerontology University of Southern California United States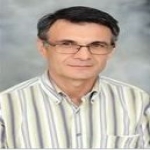 Assistant Professor Department of Nutrition and Dietetics University of North Florida United States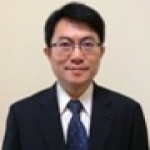 Professor Graduate Institute of natural Products Chang Gung University Taiwan