EDITORIAL BOARD MEMBERS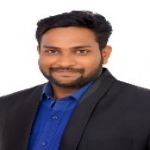 D Sivaraman
Scientist-C Sathyabama Institute of Science and TechnologyCentre for Laboratory Animal Technology and ResearchIndia
BIOGRAPHY:
Dr. D Sivaraman is a Pharmacologist who received his PhD in the field of neurodegenerative disease from The Tamil Nadu Dr.M.G.R. Medical University. He is currently serving as a distinguished Scientist at the research and development unit of Sathyabama Institute of Science and Technology, Chennai. Dr. D Sivaraman is a recognized expert on Toxicological and Pharmacological profiling of synthetic molecule, new drug entities, herbs and other AYUSH formulations in selective pre-clinical animal models. He is an accomplished researcher in neurodegenerative disorders.
As a passionate researcher so far he has published more than 50 research publications in various international peer-reviewed journals including two book publications in the field of Alzheimer's disease and ulcer research. He is a reviewer and editorial board member of more than 30 International Journals. Dr. D. Sivaraman is a life member of various professional bodies like Indian Pharmacological Society, Laboratory Animal Scientist Association of India, Indian Pharmacists Association, Asian Council of Science Editors and Tamil Nadu state Pharmacy Council. In 2019 his remarkable achievements in the field of preclinical research have been officially enrolled in kalam's book of world records. In 2018 he received International council for lab animal science award for the young investigator (ICLAS) the highest accreditation for lab animal scientist followed by this Sir C.V.Raman National Award for excellence in research. In In 2017 he bagged Har Gobind Khorana Best Young Scientist Award. In 2015 he received the most prestigious Dr.A.P.J. Abdul Kalam Young Scientist Award. In 2013 he received Motivation of Excellence Award from Governor of Tamil Nadu and in the same year, he has received the Dhronachariya Award from Rotary club of ERA, Chennai. In 2012 he received the highest blood donor award from the Indian Red Cross society. He has received more than 24 international and national awards for his contribution to the field of preclinical research.
RESEARCH INTERESTS:
Dr. D Sivaraman expertise widely covers Alzheimer's research, Molecular biology, Novel Drug Delivery Systems and Phytomedicine. Having excellent skills in Experimental Pharmacology, Animal research, In-vivo, In-vitro and In-Silico screening models for the evaluation of safety and efficacy of investigational molecules.
---
---
OTHER EDITORIAL BOARD MEMBER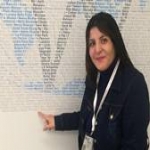 Assistant Professor of Psychiatry Manager of Sleep research unit, Department of PsychiatryMansoura UniversityEgypt