EDITORIAL BOARD MEMBERS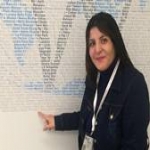 Nevin FW Zaki
Assistant Professor of Psychiatry Manager of Sleep research unit, Department of PsychiatryMansoura UniversityEgypt
BIOGRAPHY:
Nevin FW Zaki is currently working as an Assistant Professor of psychiatry and Consultant psychiatrist, Manager of sleep research unit at Mansoura University Hospitals, Egypt. She did MD, PhD psychiatry, ESRS Somnologist, Mansoura University, Egypt. She also worked as a pbl tutor at Mansoura-manchster program for medical education, etc.
Nevin FW Zaki published many papers in national and international journals. She also attended various meetings and conferences. She is the member of many associations like Member of the Egyptian Medical syndicate, Member of Egyptian psychiatric association, Member of the world psychiatric association, etc.
RESEARCH INTERESTS:
Nevin FW Zaki research interests include psychiatry, sleep medicine, neurosciences, psychophysiology, etc.
---
---
OTHER EDITORIAL BOARD MEMBER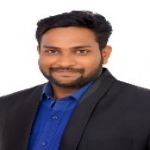 Scientist-C Sathyabama Institute of Science and TechnologyCentre for Laboratory Animal Technology and ResearchIndia