EDITORIAL BOARD MEMBERS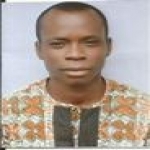 Emmanuel Ifeanyi Obeagu
Diagnostic Laboratory Unit
Department of University Health Services
Michael Okpara University of Agriculture, Nigeria

BIOGRAPHY:
Emmanuel Ifeanyi Obeagu is working in Diagnostic Laboratory Unit, Department of University Health Services, Michael Okpara University of Agriculture, Umudike, Abia State, Nigeria. He was born in Amede, Eha- Amufu, Enugu State, Nigeria and is pursuing his PhD in Haematology, received his M.Sc in Haematology in Imo State University, Owerri. He attained Bachelor of Medical Laboratory Science in Ebonyi State University, Abakaliki, Nigeria.
Emmanuel Ifeanyi Obeagu received 2 international research awards in 2017 as World Academic Champion in Medicine and World Academic Champion in Diagnostics. He obtained 2 international Fellows, included among world 500 most influential public health experts on earth 2017 and included among Global Infectious Diseases Control Experts. He equally received 27 International awards. He is a research-oriented person. He has published more than 300 research and reviewed more than 86 papers in reputable international journals and editor and reviewer to more than 70 International Journals. He attended as a delegate, plenary speaker, keynote speaker and organizing committee member of international conferences. He is an eminent scholar and a researcher. He is a prolific writer and has a very high research gate score.
RESEARCH INTERESTS:
Emmanuel Ifeanyi Obeagu research interests include Haematology and Blood Transfusion, Immunology, and Public Health. He has been enlightening the world with his scientific contributions.
---
---
OTHER EDITORIAL BOARD MEMBER
Will be updated soon