EDITORIAL BOARD MEMBERS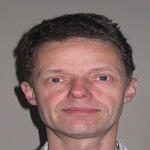 Paul E. Sijens
Faculty of medical sciences
Dept. of Radiology
University Medical Center Groningen
Netherlands
BIOGRAPHY:
Dr. Paul E. Sijens completed his Ph.D. at Utrecht University, Netherlands in 1988, and Doctoral degree in Chemistry in 1983, Candidate degree in Chemistry in 1981. Since 2000 he has been responsible for MRI research at the Department of Radiology, University Medical Center Groningen.
Dr. Paul E. Sijens published more than 130 articles in national and international journals and working as Editorial Board Member for numerous international journals. His major research is Development and optimization of MRI research technology.
Research interests: Radiology, MR spectroscopy; Magnetic resonance Imaging, Neuro radiology, Mitochondri Cerebrospinal fluid; Lactate.
---
---
OTHER EDITORIAL BOARD MEMBER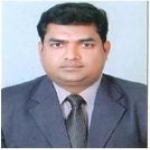 Associate Professor Department of Oral Medicine & radiologyKing George Medical UniversityIndia