EDITORIAL BOARD MEMBERS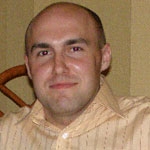 Arkadiusz Matwijczuk
Assistant professor
Physics Department
University of Life Sciences
Poland
BIOGRAPHY:
Dr. Arkadiusz Matwijczuk, PhD, graduated in physics, speciality computer physics, from the Mathematics, Physics and Computer Sciences faculty at the Marie Curie-Skłodowska in Lublin. Master's thesis, "Constructing a multimedia physics textbook in HTML and PHP: elements of special relativity" was supervised by prof. Krzysztof Pomorski. The Doctor's thesis entitled "Spectroscopic studies of the molecular organisation of chosen 1,3,4-thiadiazoles in a model environment" was written in 2013 under the supervision of prof. Mariusz Gagoś. The thesis, which earned the rector's award of the University of Life Sciences in Lublin, was also defended in the faculty of Mathematics, Physics and Computer Sciences at the Marie Curie-Skłodowska University in Lublin.
Currently, He is working as an assistant professor at the Biophysics faculty in the Physics department of the University of Life Sciences in Lublin. During the period 2013-2015 he went to Kraków to work as a postdoctoral researcher at the faculty of Biochemistry, Biophysics and Biotechnology of the Jagiellonian University in Kraków as a member of prof. Leszek Fiedora's research group. He worked on a project entitled TEAM "Model dyes and photosynthetic complexes in photodynamic therapy and solar energy conversion". Previously, during the years 2011-2013, he absolved a few short internships in prof. Sebastian Maćkowski's group at the Mikołaj Kopernik University in Toruń in the Aleksander Jabłoński Physics Institute.
RESEARCH INTERESTS:
He is specialized in researching molecular effects of 1,3,4-thiadiazole and triazole compounds. In his interest circle also lie solvent effects on the aforementioned compounds and their complexes with ions of metals form block d and compounds from the 7-aminocoumarin group and their complexes with block d metal ions. Research of these compounds he carries out using methods of molecular spectroscopy such as electron absorption and fluorescence spectroscopy, RLS (Resonance Light Scattering) and fluorescence lifetimes measurements (mainly using TCSPC - Time-Correlated Single Photon Counting), infrared FTIR and Raman spectroscopy, DSC measurements (differential scanning calorimetry) as well as measuring absorption and fluorescence spectra, and lifetimes in high-pressure systems. Furthermore he specialises in research of the above mentioned molecules in mono- and multilayer system making use of the Langumir-Blodgett arrangement and Brewster angle microscopy (BAM - Brewster Angle Microscope). His other interests include spectroscopic studies of chosen oil derivatives as biofuels. He is a member of the Polish Biophysics Association (PTB) since 2010, and during during the years 2010-2013 he was the treasurer for the Lublin region. Additionally, he was a co-author of a couple of scholarships or rectoral awards. He holds the TELC B1 certificate in English and in 2005 he completed a computer net designing course CISCO. He also interested in the methods of quantum chemistry ((TD) DFT), mathematics and sport.
---
---
OTHER EDITORIAL BOARD MEMBER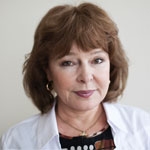 Professor
Federal Russian Medical Academy of postgraduate education
Russia