EDITORIAL BOARD MEMBERS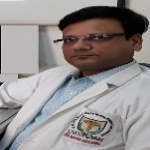 Anand Agrawal
Professor & HeadDepartment of Respiratory MedicineBPSGMC(W) K.KIndia
BIOGRAPHY:
Dr. Anand Agrawal is currently working as a Professor & Head in the department of Respiratory Medicine at BPSGMC(W) KK Sonepat , PBDS University of health sciences Rohtak , Haryana (India). He has completed his medical graduation from GSVM Medical college CSJMU Kanpur, and post graduation through MLN Medical college, University of Allahabad. He has worked as senior resident in Rajan Babau Institute of Pulmonary medicine and tuberculosis , Delhi. He is a member of Medical education unit of his institute and conducted various educational workshops and lecture . External faculty Member of scientific committee of KCGMC Karnal. Fellow in medical education(2016A Batch) (ACME) from CMC Ludhiana beside this life member of MNCCP (Life Member of National college of chest Physician),MIAB (Life member of Indian association for Bronchology) ,MISCCM (Life member of Indian society of critical care medicine),MICS(Life member of Indian chest society),MERS (Member of European Respiratory Society).
Dr. Anand reviews manuscripts for various journals including BMC Pulmonary Medicine , SQUMJ, PSF, HJCH, SM Preventive Medicine and public health ,Journal of Cardiothoracic Medicine also an editorial member of EC: Pulmonology and Respiratory medicine, SM Tuberculosis Research and Treatment, Journal of Cardiothoracic Medicine, SM Preventive Medicine and public health ,Pulmonary and Respiratory medicine international journal, Pulmonology case reports – Annals of clinical case studies, Emergency medicine : Open assess. etc. Thesis guide of PG course as well as Guide of many ICMR funded STS projects. Organizing chairman of social awareness programme, Guest speaker as faculty & chaired the session in various conferences , also presented research paper in national conferences. He has publication in more than 24 national / international peer reviewed indexed journal.
RESEARCH INTERESTS:
Dr. Anand Agrawal's clinical and research interest are in the field of Critical care and Intensive Pulmonary Medicine,Interventional Pulmonary Medicine ,Sleep related disorders,Bronchial Asthma/Allergy & Immunology,Occupational Lung diseases,COPD/Tuberculosis/Fungal infection of lung and Lung cancers and Medical education .
---
---
OTHER EDITORIAL BOARD MEMBER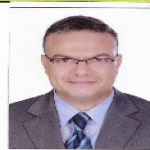 Professor of pulmonary medicine Faculty of medicine Ain Shams University Egypt

PhD Investigator Bio medicine Faculty of MedicineBarcelona University (UB)Spain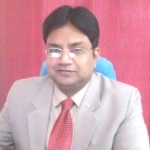 Thoracic, Thoracoscopic, VATS & Laparoscopic Surgeon
Om Surgical Center & Maternity Home
India