EDITORIAL BOARD MEMBERS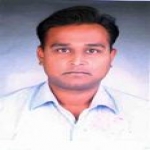 Chandra Shekhar Kapoor
Department of Environmental SciencesMohanlal Sukhadia UniversityIndia
BIOGRAPHY:
Dr. C.S. Kapoor trained as an environmentalist basically. He passed M.Sc. (Environmental Science) with first class from Mohan Lal Sukhadia University (MLSU), Udaipur, Rajasthan, India. His doctoral research at MLSU, was on air pollution & its impact on plants in urban, industrial and forest environment.
Dr. C.S. Kapoor has published 20 research papers in this field in international & national journals, 1 Book and attended 6 national, 6 international conferences and 5 workshops. At present he is working at present on problems of waste water disposal and its safe use in and around areas of Udaipur city. He finds place as member of the editorial board of 37 international journals. Acted as Referee of 85 International journals and reviewed more than 363 manuscripts.
RESEARCH INTERESTS:
Dr. C.S. Kapoor area of Specialization is Environment Engineering & Biotechnology, studies about various kinds of pollutants, water characteristics and remedial measures.
---
---
OTHER EDITORIAL BOARD MEMBER
Assistant Professor
Department of Civil Engineering
Islamic Azad University
Iran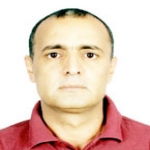 Department of Industrial Chemistry
Faculty of Applied Science
University of Taiz
Yemen